Meet Our Team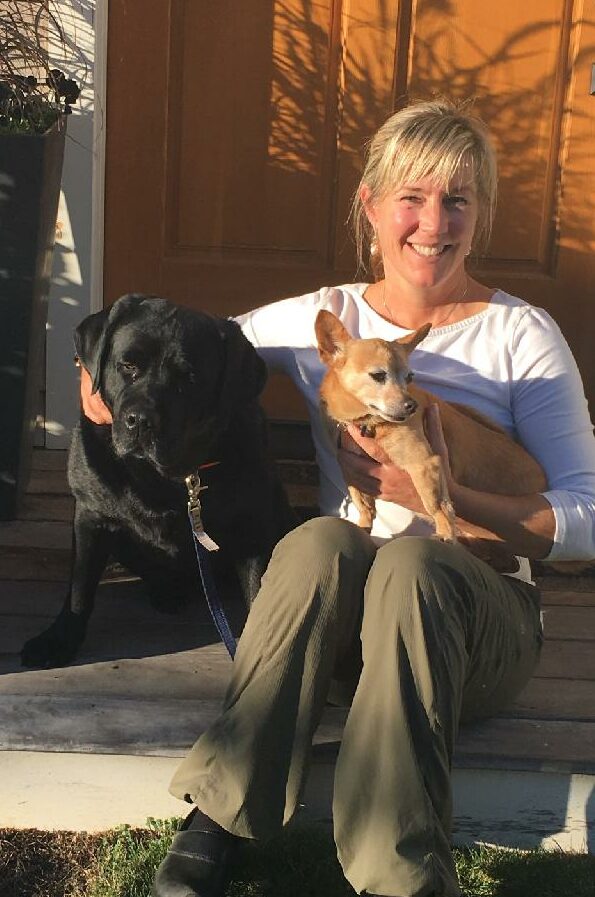 Dr. Alycia Lamb, DVM, CCRT
Veterinarian
Dr. Alycia Lamb graduated with dual veterinary degrees from Washington State University and Oregon State University in 2000. In 2005, she completed her CCRT (Canine Certified Rehabilitation Therapist) from The Canine Rehabilitation Institute. In the same year, Dr. Lamb opened Sunset Hill Veterinary & Rehabilitation Center. Dr. Lamb was the first veterinary rehabilitation specialist to practice in Seattle. Since 2015, Dr. Lamb has begun to focus primarily on rehabilitation, allowing her four veterinary colleagues to run the general practice. Under the tutelage of Drs. Sherman and Deb Canapp, Dr. Lamb is now offering advanced and minimally invasive diagnostic procedures like musculoskeletal ultrasound and needle arthroscopy. In addition, Dr. Lamb is a leader in veterinary regenerative medicine in the Seattle area, with the capability to obtain and process bone-marrow-derived Stem Cells and Platelet Rich Plasma for same-day injection into tendons, ligaments and/or joints. This treatment is used to heal partial cruciate ligament tears (non-surgical), treat tendinopathies, and improve arthritic joints.

Dr. Lamb works with a variety of patients from young canine athletes to seniors with arthritis. Her goal is to accurately diagnose a patient, be minimally invasive, and choose the best treatment plan for that patient. In her spare time, she enjoys taking her daughter to horse shows, gardening and spending time with family and friends!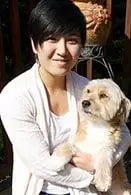 Dr. Michelle Guan, DVM
Veterinarian
Dr. Michelle Guan obtained her undergraduate degree in Biology from New York University with a pre-veterinary medicine focus. She then moved to the West Coast and obtained her Doctor of Veterinary Medicine degree from the University of California Davis. Soon after, she completed a small animal rotating internship at Seattle Veterinary Specialists where she practiced emergency medicine and worked alongside veterinary specialists to provide high quality, tailored medical care for her patients.

Dr. Guan is very much enjoying living in the Pacific Northwest and shares her home with her husband, a Corgi-mix named Charlie, and a British Shorthair cat, named Persephone.

During her free time, Dr. Guan likes cooking, baking, exploring the outdoors and getting to a Cross Fit gym as much as she can. She is delighted in joining the Sunset Hill Team and is looking forward to building long-term connections with her future patients and clients!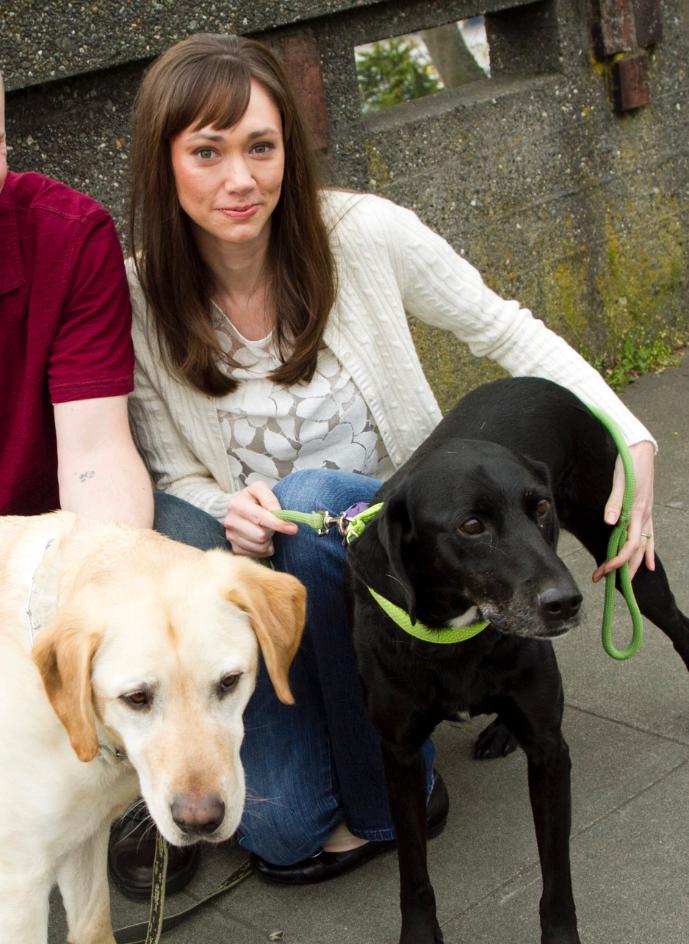 Dr. Kim Martin, DVM
Veterinarian
Dr. Kim Martin obtained her undergraduate degree in Animal Science at Cal Poly, San Luis Obispo. Even though she considers living on California's central coast as living in paradise, she fell in love with the Pacific Northwest while attending veterinary school at Oregon State University. Prior to vet school, Dr. Martin had every intention of becoming a mixed animal practitioner but decided to limit her practice to dogs and cats after realizing that the human-animal bond was the most rewarding aspect of Veterinary Medicine. After one year of veterinary practice in Aberdeen, she moved to the Seattle metropolitan area working in practices in Woodinville and Kirkland.

Thrilled to be joining an excellent team at SHVRC, she looks forward to completing specialized training in Veterinary Acupuncture.

When not working, Dr. Martin loves reading, traveling and spending time with her husband and their three pets (two dogs and one cat).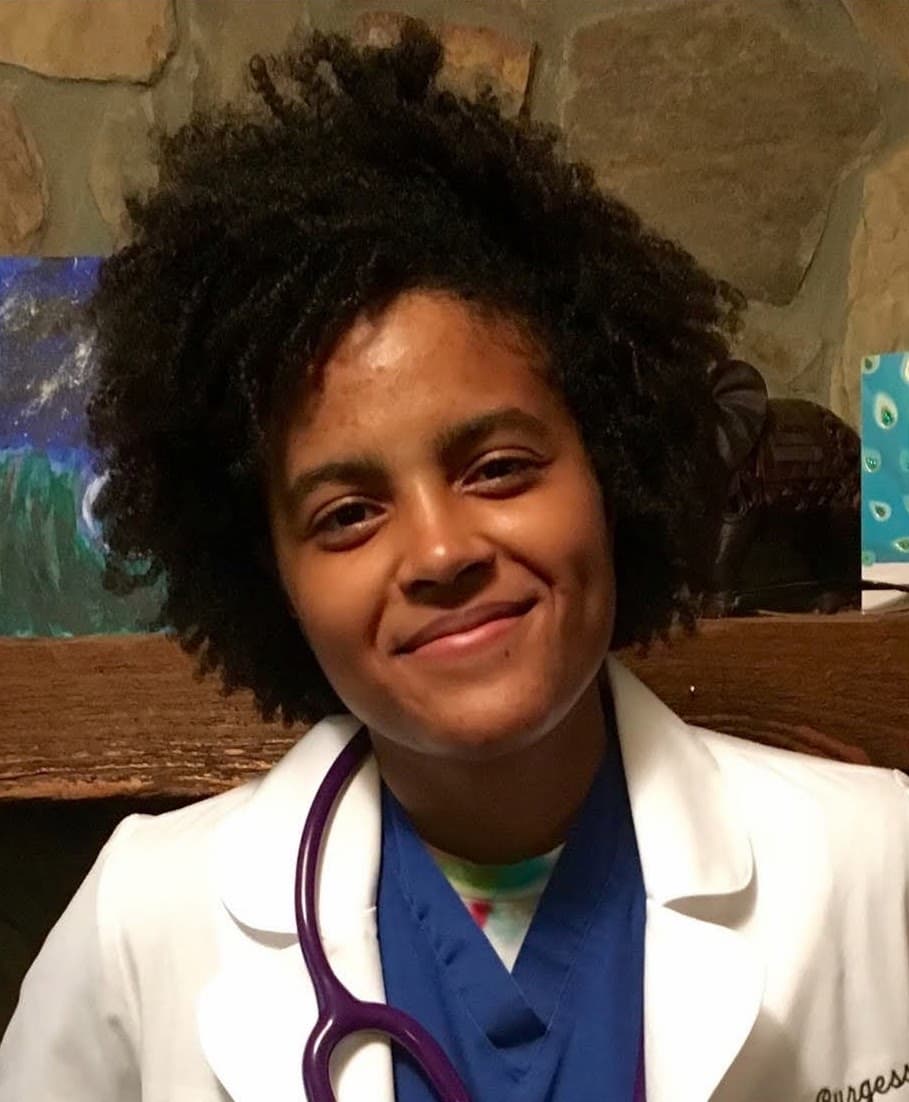 Dr. Kyla Burgess, DVM
Veterinarian
Dr. Kyla Burgess earned their Doctor of Veterinary Medicine from Michigan State University in 2020. Dr. Burgess worked as a general practitioner for two years in the Atlanta area before fulfilling a long-term dream of relocating to Seattle. She is excited to join the team at Sunset Hill and looks forward to meeting and caring for her new patients and clients.

In their free time, Dr. Burgess enjoys playing video games, attending concerts, and cuddling with her dog, Kimba.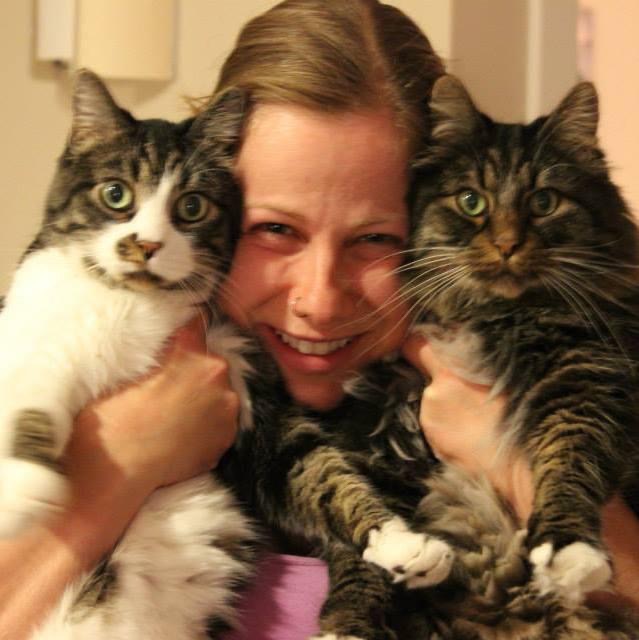 Ashlee
Licensed Veterinary Technician
Originally from Boston, Ashlee is a Licensed Veterinary Technician. She brought her passion for animals to the Pacific Northwest in January 2008. She earned her Bachelor's degree in Biology and went on to explore specialty veterinary medicine by working as a surgery and ER technician. She joined the team at Sunset Hill in February 2009, eager to meet all of you and provide the best quality medical care to your beloved companions. Ashlee treats every patient as if they are her own and goes to every extent to ensure they have the most comfortable experience possible.

She has three wonderful cats: Twix, Sandra, and Jossi, home in Boston and two rambunctious boys that live here in Seattle named Oliver and Toby. When she's not at the clinic, she finds time to read, spend time with friends and explore this beautiful city.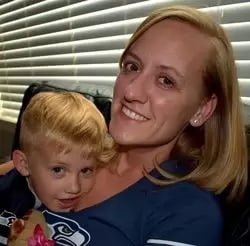 Caitlin
Licensed Veterinary Technician
Caitlin is a Licensed Veterinary Technician who joined our team in December of 2008. She is a master organizer and helps keep Sunset Hill running smoothly and efficiently! She also enjoys working with our patients who need a bit more help handling their stress and anxiety while visiting the clinic. When Caitlin isn't here you will find her with her family playing, making memories, and screaming for the Seahawks and Sounders! She has a Chihuahua soul-mate boy named Finnley (whose paws are tattoo'd on her wrist) and her son Callan's cat named Hankimus Polydactyl (3 extra toes on his front paws).

Caitlin is very proud to be on the Sunset Hill team and continues to look forward to meeting and making many more friends, furry and not!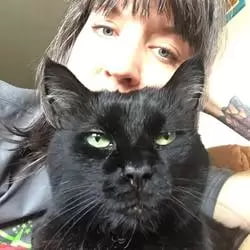 Kristen
Licensed Veterinary Technician, Certified Canine Rehabilitation Veterinary Nurse
Kristen, a Licensed Veterinary Technician, is originally from Colorado but moved to Seattle in 2003 after falling in love with the Pacific Northwest. Kristen earned her Associate of Applied Science from Pima and completed her CCRVN (Certified Canine Rehabilitation Veterinary Nurse) in 2018 from the Canine Rehabilitation Institute. She loves working with all of her rehab patients and has a soft spot for our senior patients.

Kristen enjoys listening to her record collection, dabbles around with art, tries to go hiking often, and loves snuggling with her cats, Curie and Squid.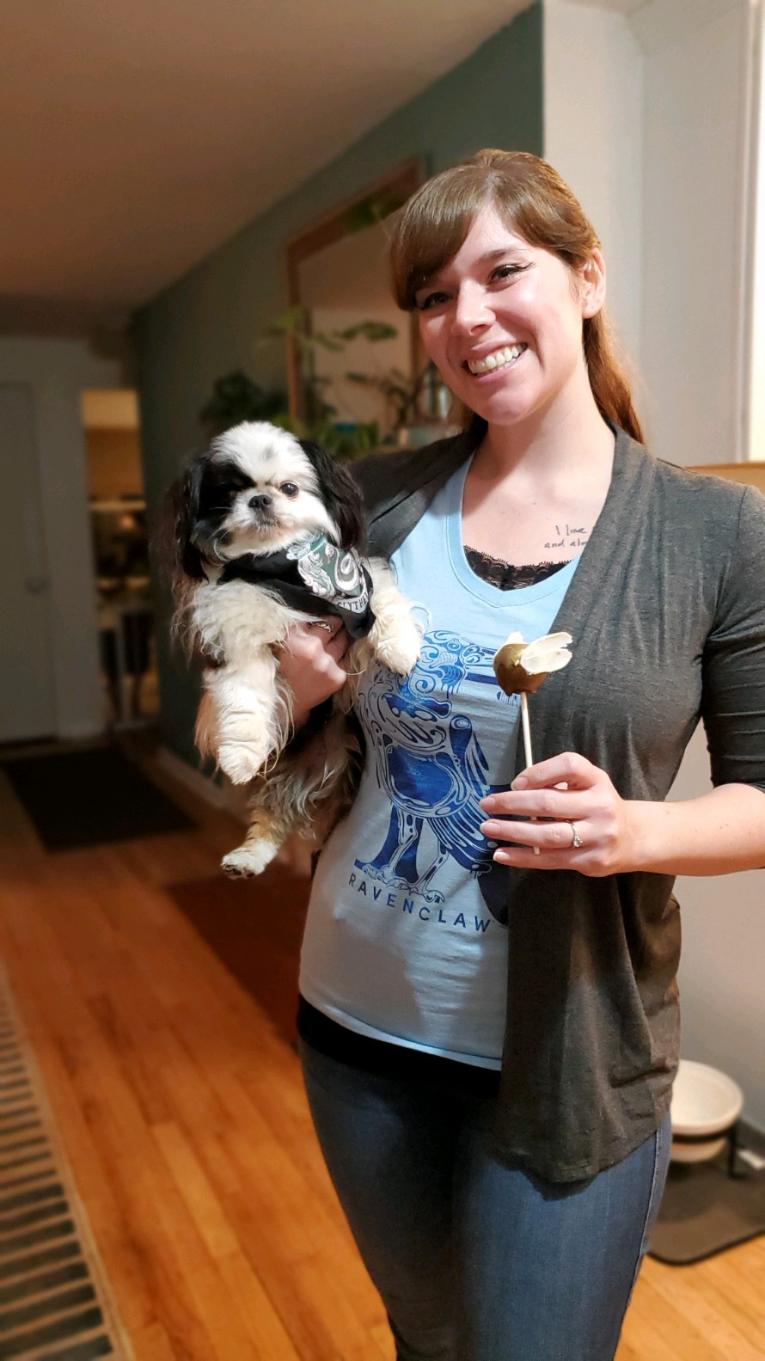 Coral
Licensed Veterinary Technician, Certified Canine Rehabilitation Veterinary Nurse
Coral is a Licensed Veterinary Technician. She is originally from Seattle but grew up in the Bay Area of California. She missed the Pacific Northwest so much that she moved back in 2004 and has loved being back ever since. In 2012, Coral received her Bachelor of Arts in Biology from Central Washington University and then attended Pima Medical Institute to receive her Veterinary Technician License in 2014. While working in the field as an LVT for both small animal medicine and exotic animal medicine, she also attended the Chi Institute's Veterinary Technician Program for Chinese Medicine where she became certified to assist with Acupuncture, Tui Na and food therapy.

Following her passion for rehabilitating animals, she is now one of our Rehabilitation Technicians at Sunset Hill. She received her CCVRN certification through the Canine Rehabilitation Institute in February 2020. Her other passions include hiking, curling up with a good book and some tea, and cuddling with her one eyed xoloitzcuintli mix, Penny.
Danny
LVT, Rehabilitation Assistant
Danny moved to Seattle from Portland in 2014. They attended PIMA Medical Institute and graduated in 2016 as a LVT. They've been in the veterinary field since the fall of 2014, working as a vet assistant before becoming a technician. Days off are spent with their chihuahuas, making art, playing video games and DND. Danny is new to the rehabilitation side of vet medicine, but they are excited to learn more and grow to better serve all of the pets that come to Sunset Hill.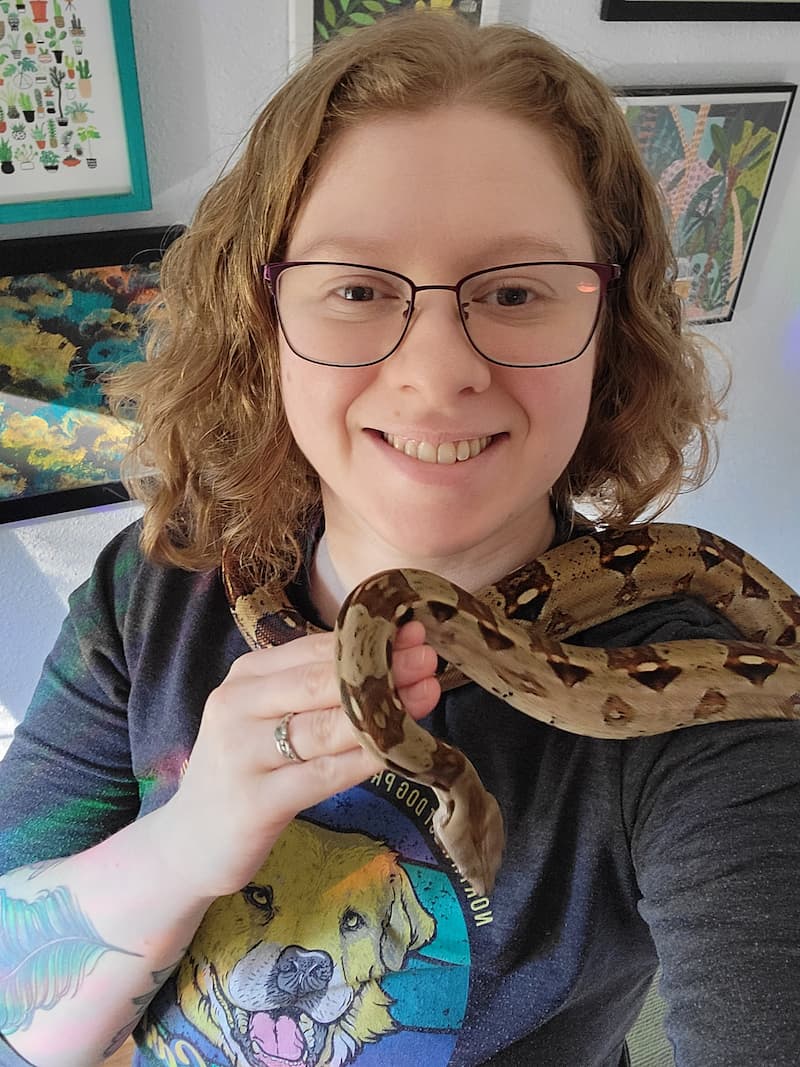 Krista
Practice Manager
Krista is originally from Maine but loves her new home in the PNW! She has a BS in Environmental Science and has worked all sorts of jobs relating to ecology and animals. Starting as an Office Coordinator in September of 2015, and now a Practice Manager, Krista loves to interact with customers of both the two and four (or three!) legged variety.

Her other passions include cooking and baking and she loves to share her treats! Currently a foster parent for dogs, she would love to someday run a rescue of her own and save all varieties of animals. Krista and her husband welcomed two rescue dogs into their home, a three-legged Staffy named Chief and a blind, 9lb Japanese Chin mix named Missy, they also recently rescued a boa constrictor named Ginger!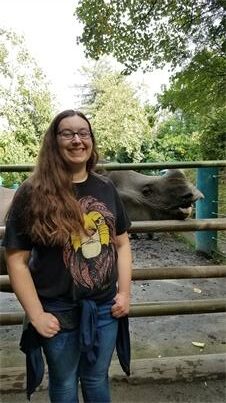 Rosie
Office Coordinator
Rosie moved to Seattle from a small town in eastern Washington in the Fall of 2019 for a change of pace from the small-town life.

She previously worked as a kennel attendant and volunteered at her local animal sanctuary. Although her current living situation doesn't allow pets, her family's pets have her heart back in her hometown.

In her free time, Rosie loves exploring the Woodland Park Zoo and goofing off at home with her sister who she shares her apartment with.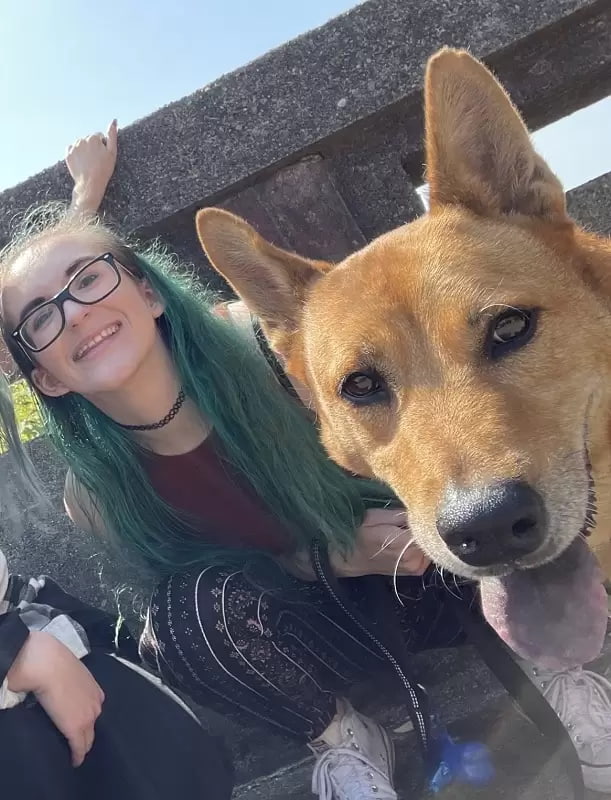 Emmie
Office Coordinator
Emmie is originally from Southern California but moved to Seattle in fall of 2016. They originally moved to the area for school – the University of Washington – but stayed for the cooler weather (and better coffee). They worked at the front desk of the Suzzallo Library (yes, the Harry Potter Library!) for four years before deciding that it's a lot more fun to work with animals.

Emmie has a rescue dog at home named Kite! Kite was originally from Texas but, like her mom, has decided the cooler weather is so much better. She's a little shy but loves to visit Emmie at work (and hang out with all of her favorite friends at Sunset Hill).

When not working, Emmie loves to play video games, watch anime, and sleep. When given the chance, Emmie loves to making the trip back to California and going to Disneyland.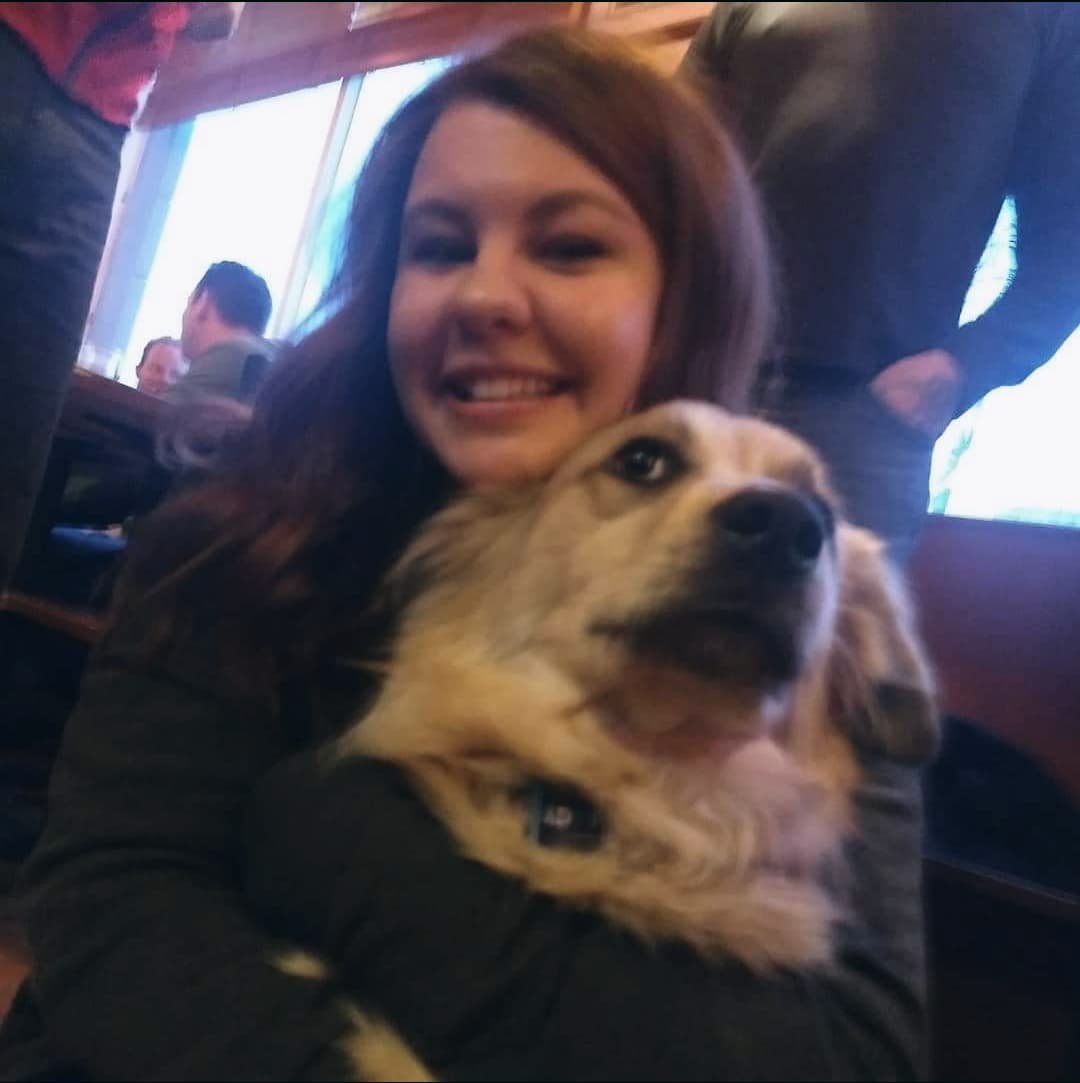 Kaeli
Office Coordinator
Kaeli was born and raised in Washington State. She has 10 years' experience in the administrative field, and became certified in user experience design in 2021. Though her professional background consists primarily of corporate admin work, she is a compassionate animal-lover at heart and enjoys working at the front desk in a customer-facing role, getting to assist fellow animal lovers such as yourself every day!

Kaeli has no pets of her own, currently, but this doesn't mean she's unfamiliar with them! She was raised on a 17-acre farm near the base of Mt. Rainier, where she cared for her many horses, dogs, cats, sheep, chickens and even a miniature potbelly pig! She grew up competing with her horses Willow and Tio in 4H and on the high school equestrian team. So, if you're ever interested in talking about horses (or any animal, really), don't hesitate to strike up a conversation with her!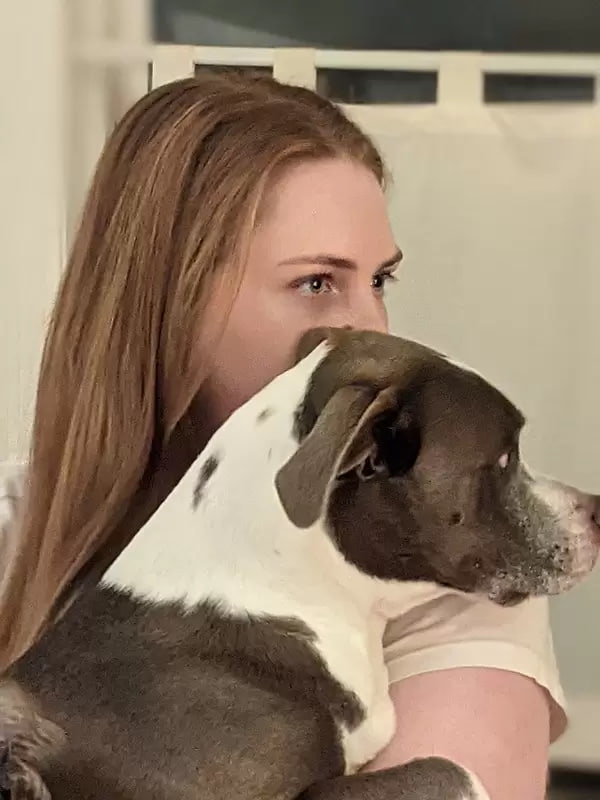 Lilia
Veterinary Assistant
Lilia is a Seattle native, the only one in her family, the rest of whom hail from Chicago which she loves to visit and considers her second home. She graduated from the UW with a degree in media and communications, but followed her love of animals to her job with Sunset Hill. She is excited to be training as a veterinary assistant, enjoying having more contact with the animals. Lilia has a beloved pit bull mix Gunnar at home, and never tires of his snuggles, kisses and antics. In her spare time, she loves playing open world video games, traveling, and hanging out with friends and family.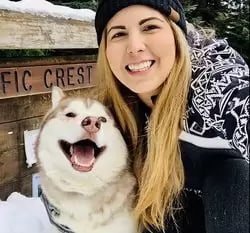 Sofie
Veterinary Assistant
Originally a Southern California native, in 2014 Sofie traded in her flip flops and palm trees for hiking boots, snowboards and Evergreens. Her career in the veterinary industry started in 2009 and her love of the field continues to grow. Sofie has 4 huskies at home and enjoys rock climbing, snowboarding, camping and hiking.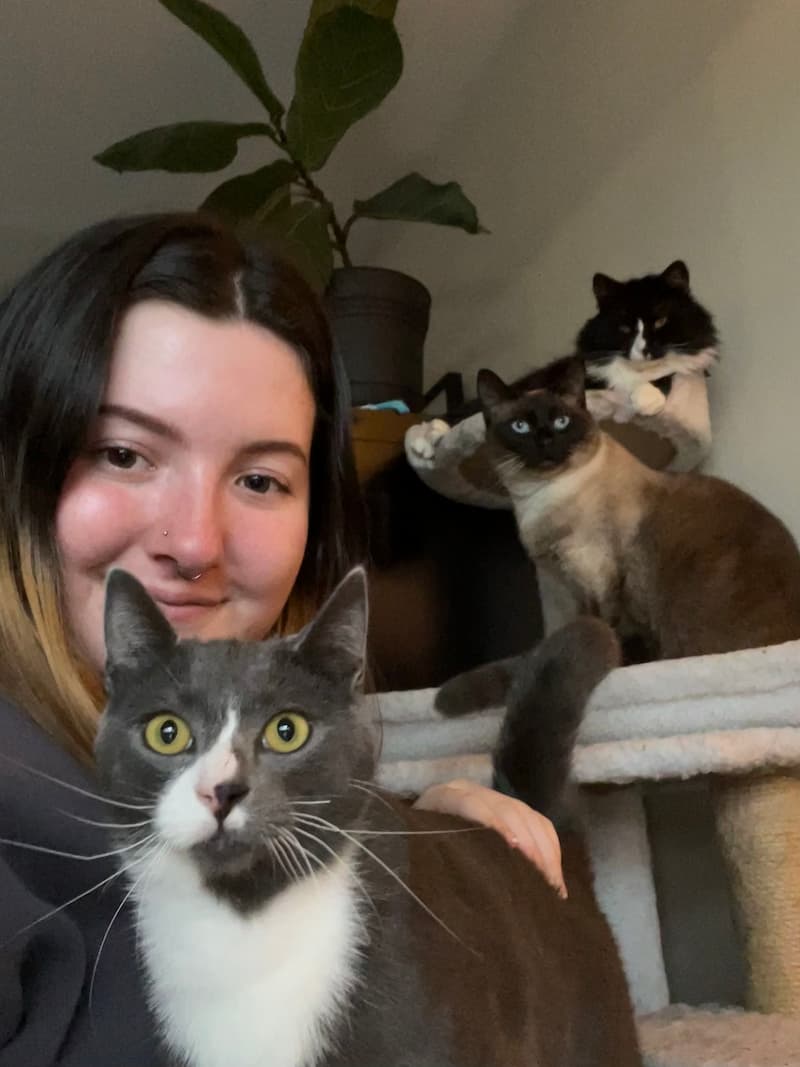 Marietta
Veterinary Assistant
After traveling for most of her life, Marietta decided to come back to her Seattle roots to pursue a career in the veterinary industry.

Marietta has three kitties named Alta, Blanco, and Frankie. They've helped her discover her passion for caring for animals! She recently finished her certification as a Veterinary Assistant at Pima Medical Institute. She looks forward to continuing her education and growing in her career!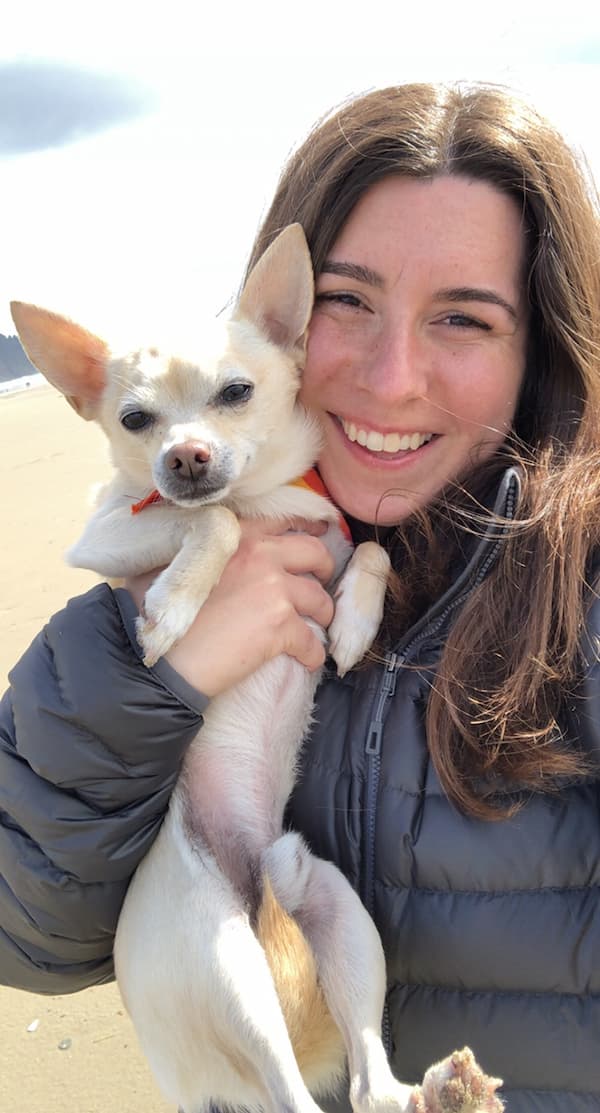 Katie
Clinic Assistant
Katie is originally from Portland, Oregon and has enjoyed her time in Seattle for the past 8 years. She has had 7 years of vet clinic experience, primarily in the rehab field. Katie is a kid at heart- she loves teaching her preschool class, biking, gaming, watching Disney movies and taking care of her family of chihuahuas. On Saturdays, you can find her at Sunset Hill, giving love to the animals and keeping the clinic ship shape!